Hotel Introduction
Located on the Hai-an Road, Jia Hsin Garden House provides easy access to Taitung Airport, train station and the Taitung industrial zone. The guestrooms at Jia Hsin Garden House are decorated with elegant modern furnishings and facilitated with all of the daily amenities. Their onsite restaurant serves a variety of local Chinese cuisine as well as western dishes. A fitness center is available for more health conscious travelers. The 24 hour front desk and parking facilities make for smooth arrivals and departures from Blenheim. Jia Hsin Garden House is undoubtedly one of Tainan's most charming hotels.
Tel:06-3582188
Hotel Address:No.287, 3rd Sec, Hai-an Rd, North District, Tainan City 704, Taiwan
Room Introduction
In here, you have the key to access the world within 24hrs broadband network in guest rooms, and relax yourself as in the rainforest in the special made sandalwood bathtub. When you retired from your work, our friendly staff will be welcome you home. This is your paradise away from home.
Peripheral Scenes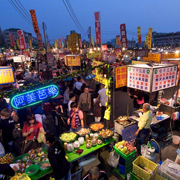 Tainan Flower Night Market
Directions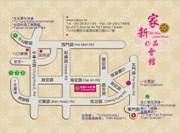 The transportation is convenient from the hotel, it takes you 8 minutes drive to Tainan train station and most major scenic spots, 18 minutes to Tainan airport or Tainan Industrial Park, 30 minutes to TSP, and 40 minutes to Lu Chu Industrial Park.